Here, we are showing brochure examples, examples of our work over time. Your brochure is also an example of your brand, mission and promise. It's a tangible invitation to your customer or client to experience your product or service. We think of a brochure as a gift, an invitation that is hold in the hand. The feel of the paper, the surprise of a die cut, turning the page to take in an engaging photo or a line of witty copy makes a successful brochure a strong touchstone of your brand.
Brochure is French for "to stitch". But a brochure is a list of items sewn together, it's a quilted whole of concept and message, creativity and brand driver that sets an example for your business. So, lead by example!
The Design Process
Each brochure is made up of four components that must come together as a whole: design concept, photography, copy (text), and printing.
Stay tuned further down for more brochure examples.
Here is our process:
LEARN We start by learning everything we can about your business, and how your customers see you now. Sometimes they already have a great impression of you, and sometimes you'd like to change their mind.
DESIGN CONCEPT We craft a design concept that will guide how your brochure interacts with your customers' existing beliefs and educate or change them. And of course, we find the right tone and then ask for the sale.
PHOTOS AND TEXT Once design concept is set, we work with your existing photography or we help you commission new photography. The same is true for copywriting. We can write to your needs or we can work with text you give us.
DESIGN Next, Quoin weaves all of the pieces together into artwork, and walk through the iterative process of design and revision. The final piece needs to address your audience and convey your message immediately and with the right tone, supported by beautiful imagery.
PRINTING Finally, we guide the brochure through an environmentally sustainable printing process and ensure that your final brochure stands above your competitors.
You don't want boxes of old brochures sitting in your storage room. Quoin works with you to make sure your brochure won't outlive its usefulness. Today, digital printing gives us a range of options that were not available 20 years ago. Print only what you need, or avoid content that will be obsolete before your materials run out.
A successful brochure continues to educate your market for years to come
Here are some more brochure examples: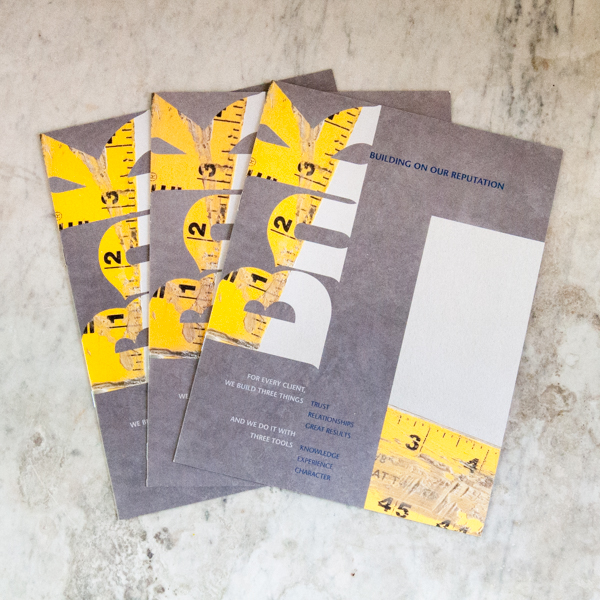 Brochure for BnK Construction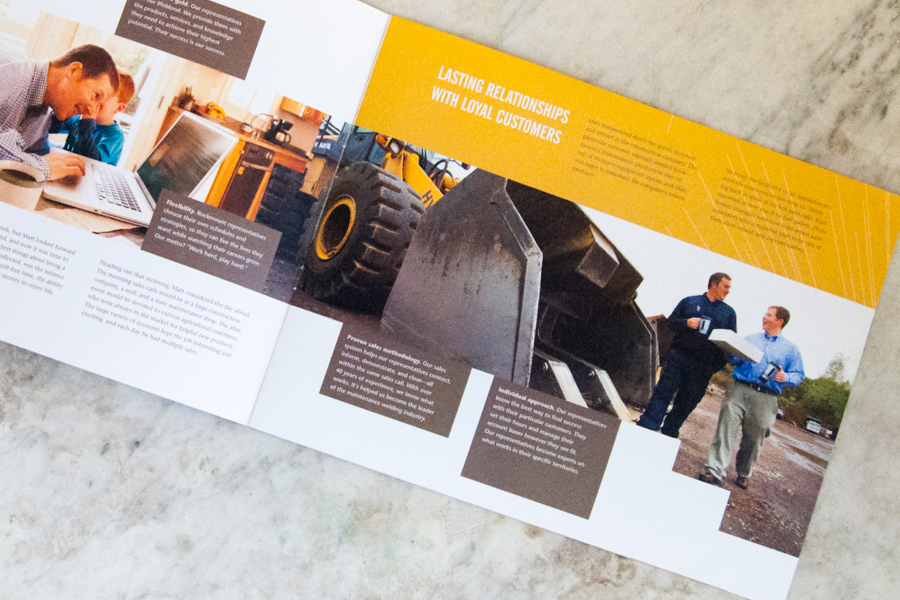 Brochure for Rockmount Welding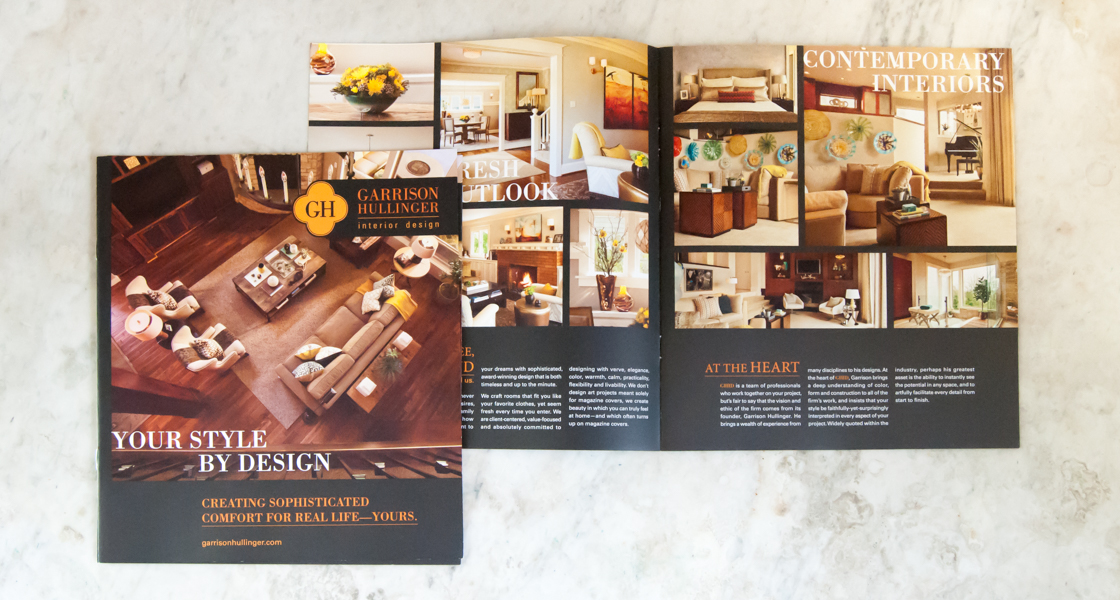 Brochure for Garrison Hullinger Interior Design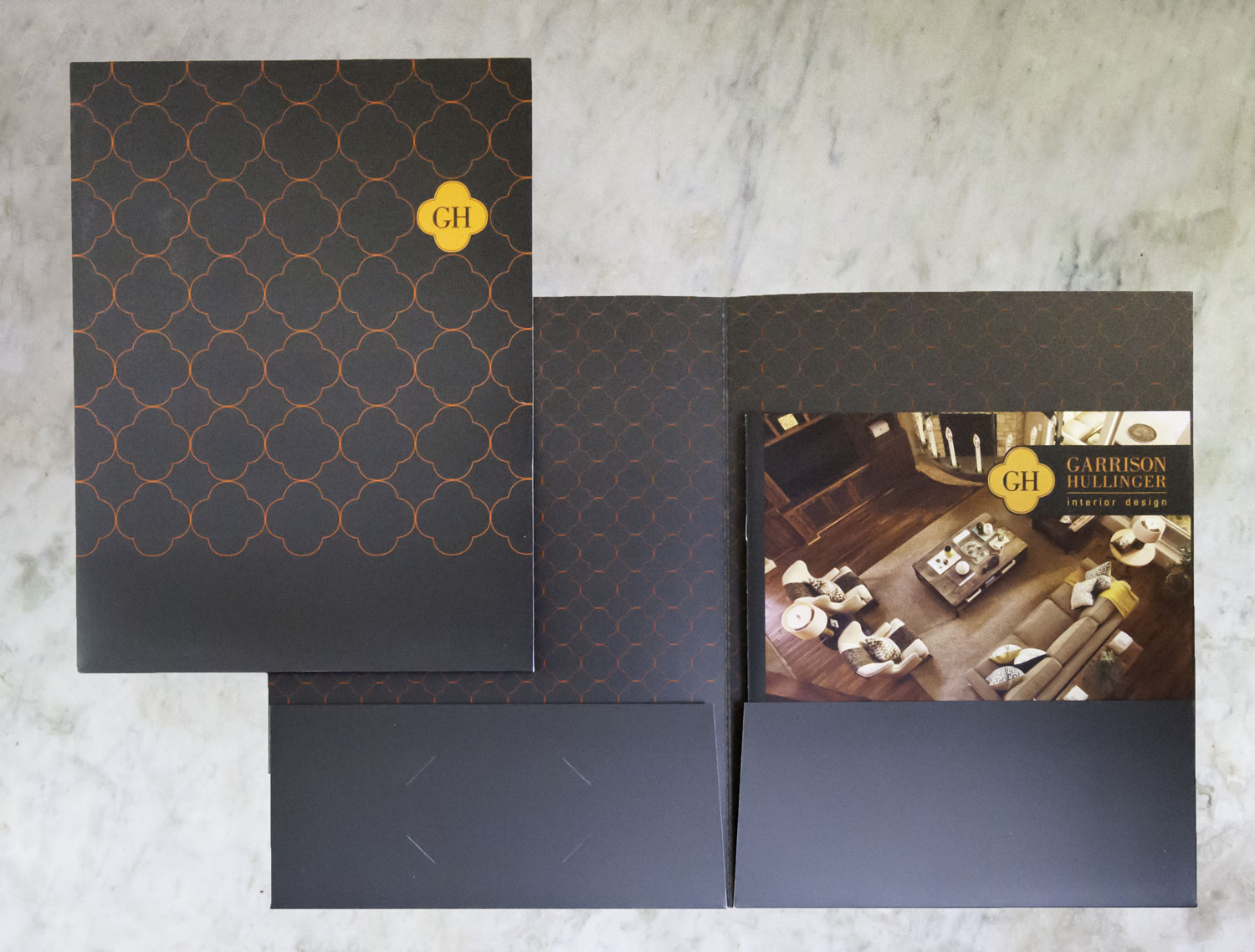 Folder for Garrison Hullinger Interior Design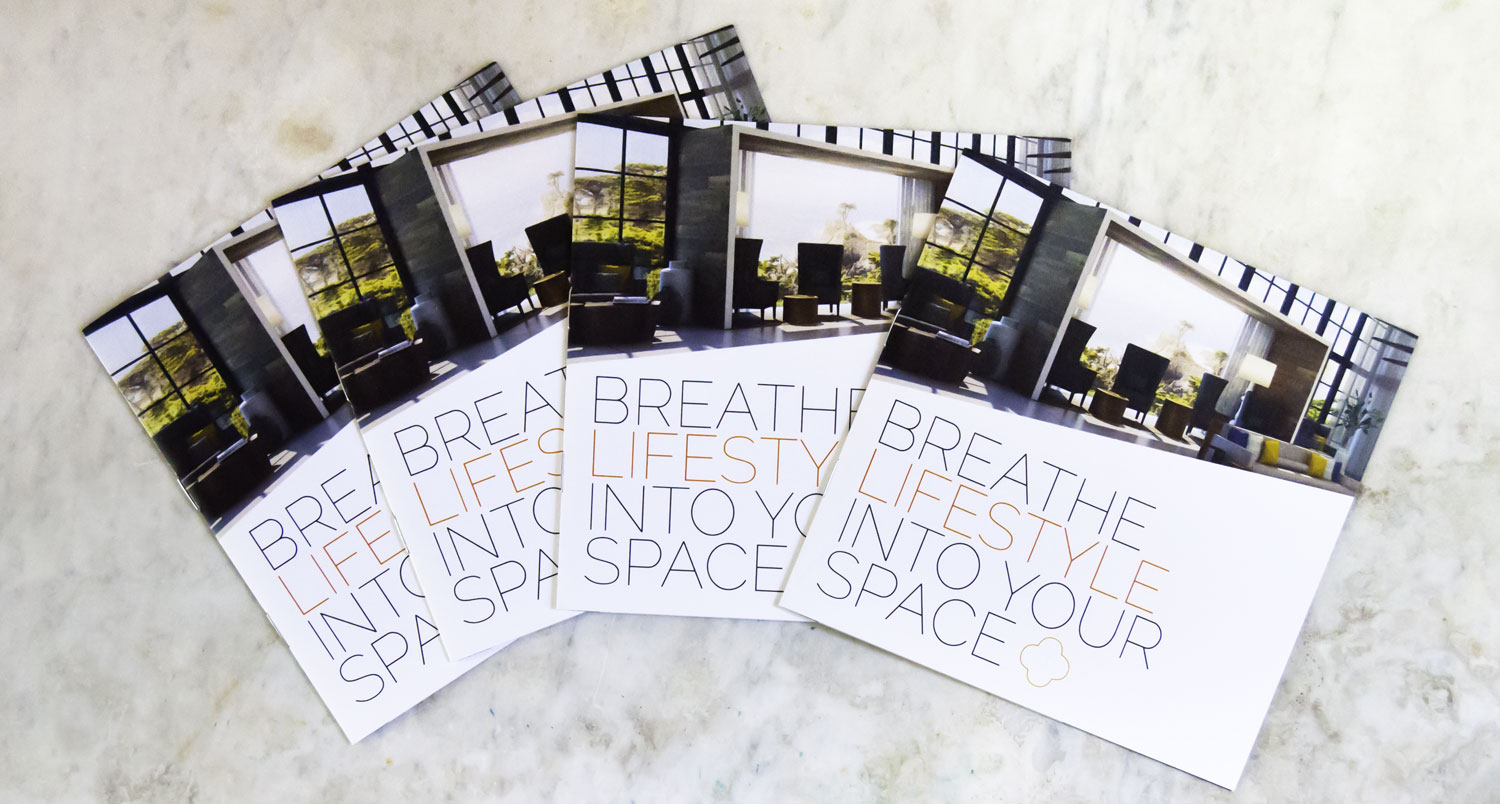 Brochure for Garrison Hullinger Interior Design's commercial business.