WORK DONE
Brand/Logo Design, Business Cards, Letterhead, Web Design, Garments
INDUSTRIES 
Nonprofit, Housing
A New Model For Nonprofit Property Management
Evolve Property Management is a new nonprofit focused on maintenance of affordable housing by providing employment for underserved populations. Quoin started with the logo of the nonprofit that Evolve split from, Farmworker Housing Development Corporation, and evolved its Aztec calendar symbol into the lower-case "e".
Then we applied the logo to a new web site, letterhead and business cards.
The web site is focused on promoting the properties that Evolve manages.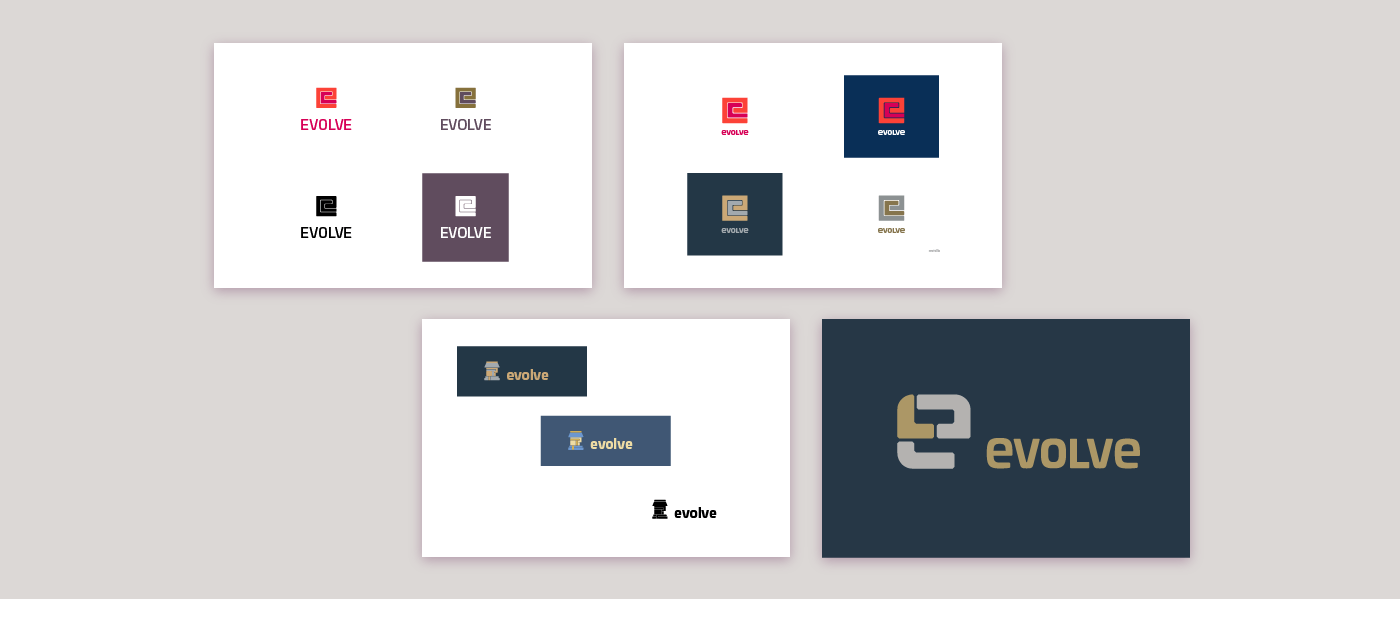 Logo design evolution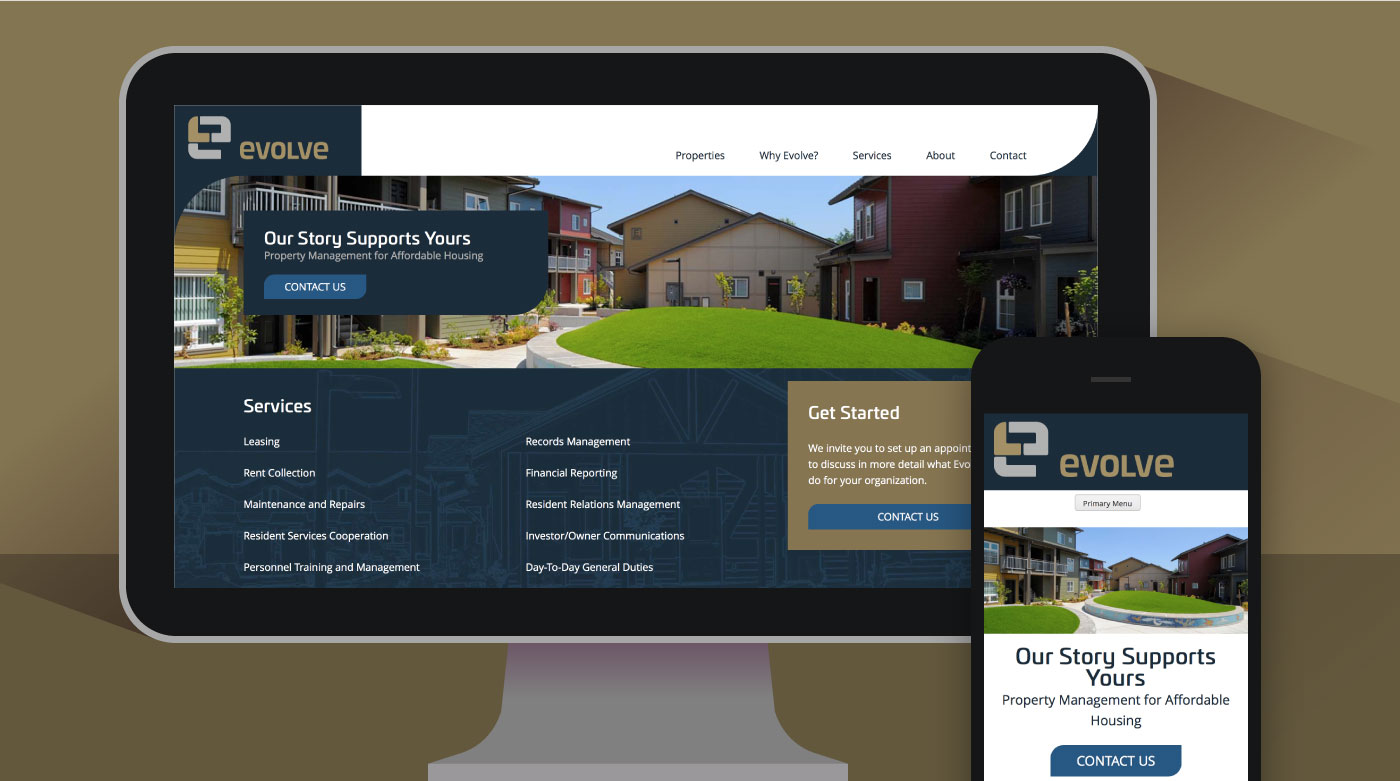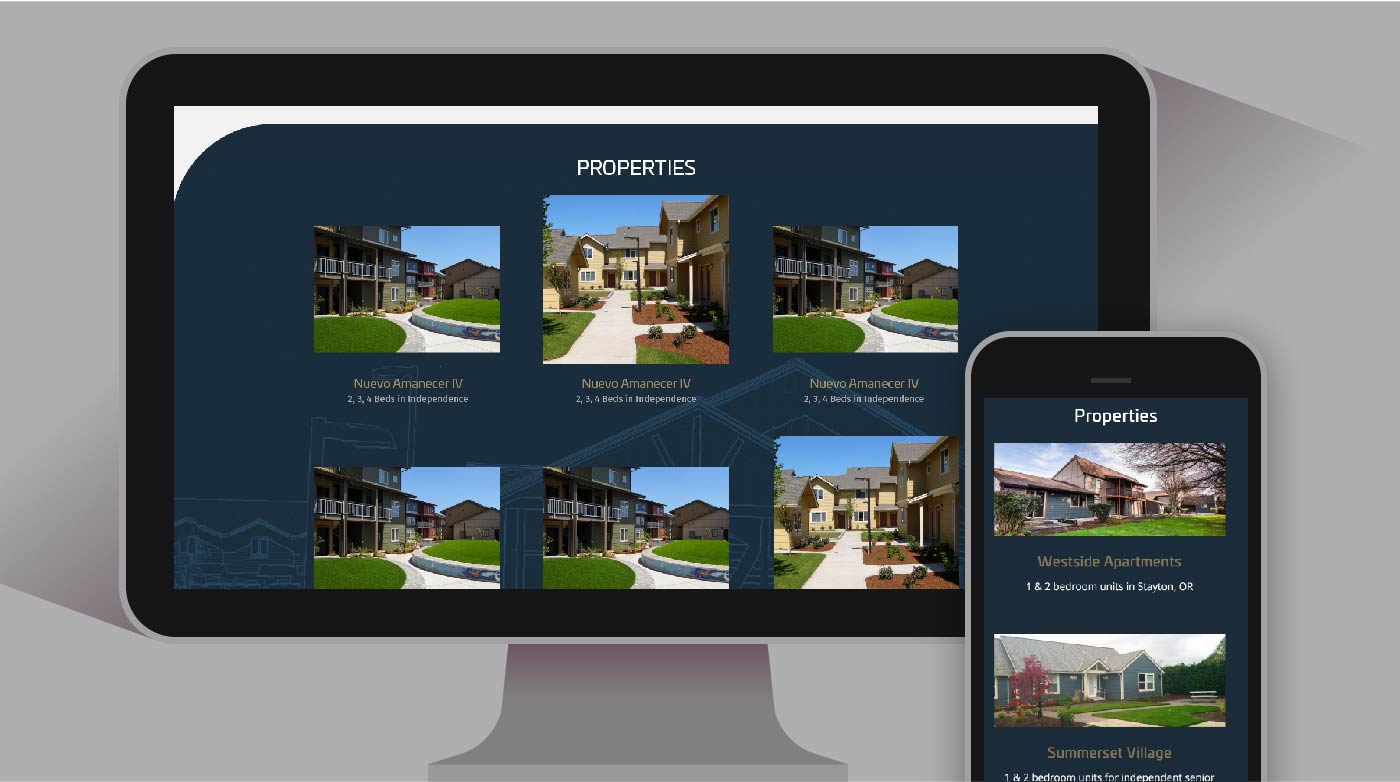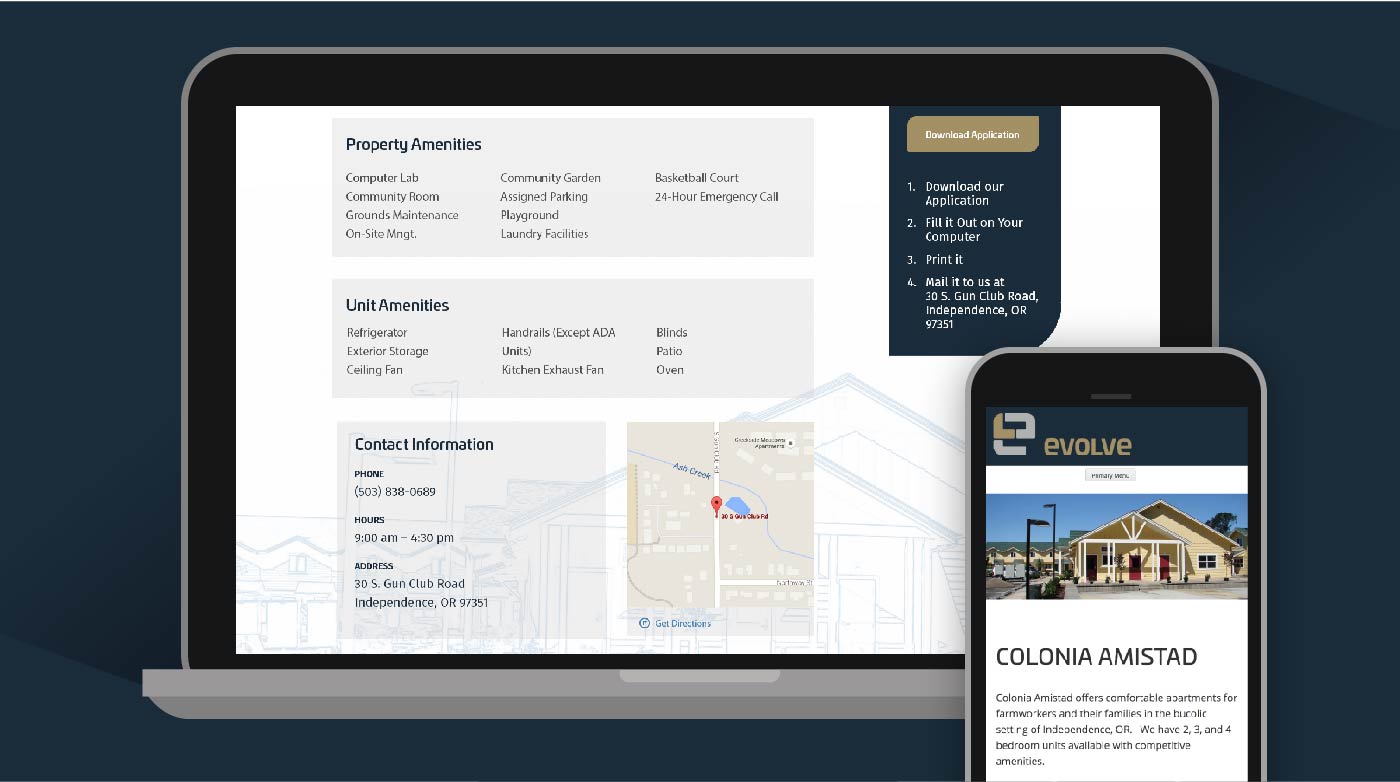 Mobile-responsive web site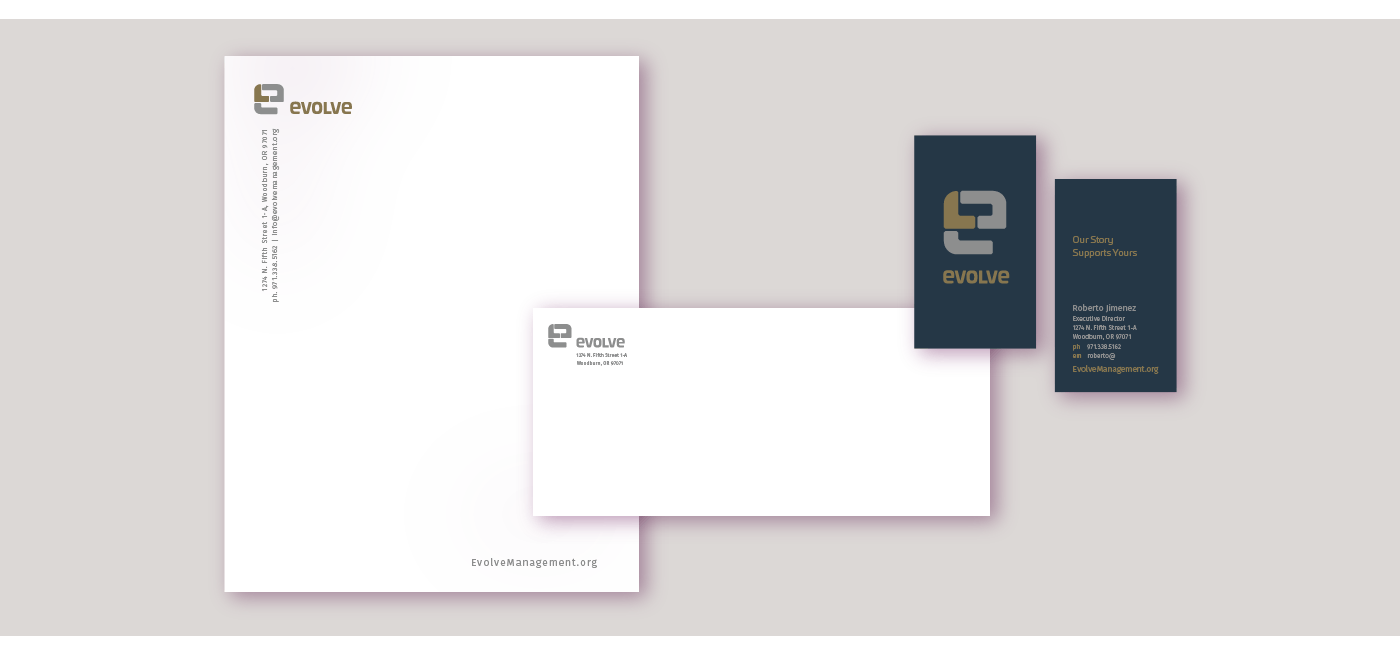 Business card, letterhead and envelope designs